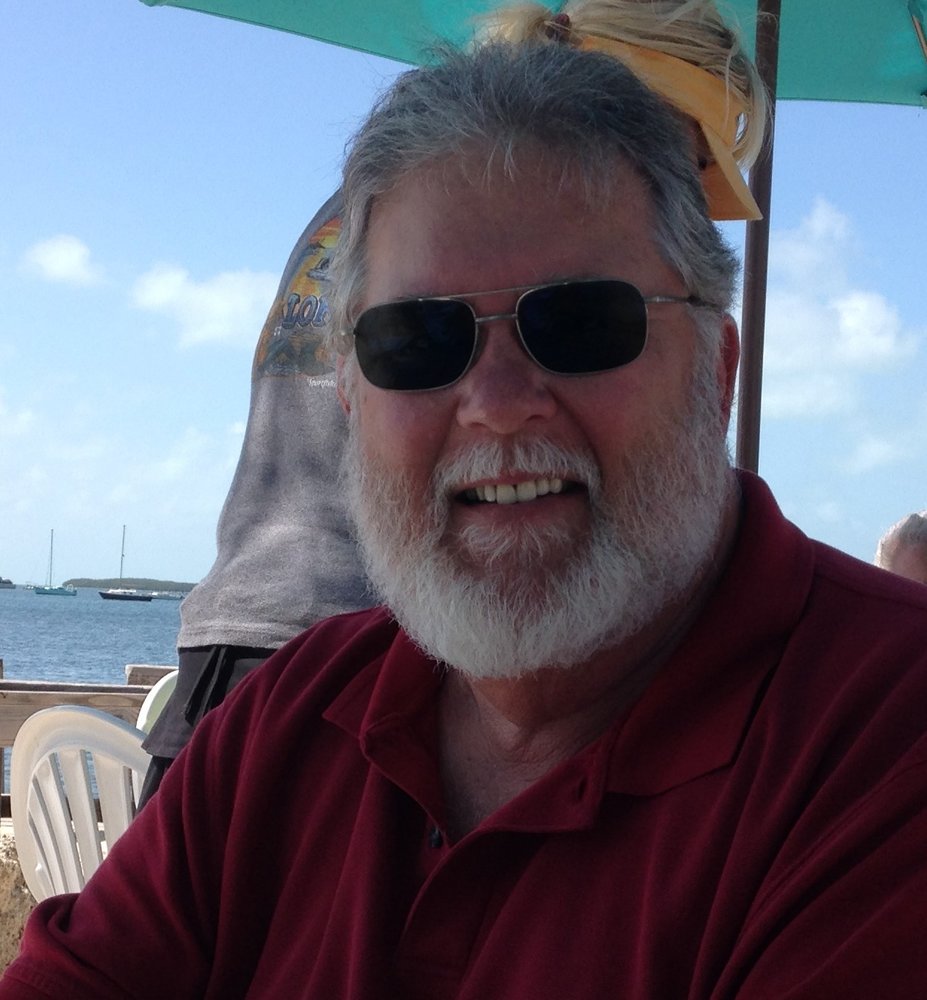 Obituary of "Mike" Murphy, Jr.
"Well then, now I'll begin at the beginning," Gordon (Mike) Bishop Murphy Jr. of Eastham, MA left us the way he came into this world, kicking and screaming, on January 5, 2019 after losing a well fought battle against the repulsive and vile cancer. He was born in Danbury, CT on April 23, 1947, the son of the late Gordon Sr. and Loretta Murphy. He always spoke fondly of his time growing up on Locust Ave in Danbury, but the family eventually moved to Brookfield. He shared a wonderful 36-year love affair with his obnoxiously doting wife, Ruth Tarrant Murphy. An amazing father to his sons and daughters-in-law: Clinton and Kelly, Eric, Seth and Heather. "Poppy" to seven grandchildren: Samantha, C.J., Jacob, Katelyn, Sophie, Tristan and Aidan. The older brother to J. Patrick Murphy and cousin to Cindy Huppert as well as many in-laws, "outlaws", nieces and nephews.
In 1991 he bought the Brookfield family homestead and turned that house into the center of the Murphy Family universe (The Black Hole). Sunday's were known for Giants football where Michael would slave over a hot stove for his children, so they could eat chili and jump up and down when the Giants won, and yell and scream when they lost. But they made sure to stay out of his way while he paced back and forth during close games. His backyard was where he watched his kids and grandkids play and grow, but also hosted their birthday parties, their graduations, their christenings, and ad hoc BBQ's because his kids would just show up to hang out.
Michael spent thirty-seven years as a Marine Contractor on Candlewood Lake for the same company. His kids were known to brag that at one point he may have built 90% of the docks on the lake. It was at this job that he taught his youngest son how to drive on a crane at the age of six. His ability to build anything was why his kids would call him up and ask for help when they owned their own homes. After retiring at 57, he would spend the next few years doing car swaps for Greentree Toyota.
After vacationing in Cape Cod for many years, Michael and Ruth purchased a house in Eastham in 1999 and became permanent "wash ashores" in 2014. The center of the Murphy Family Universe then moved to the Murphy Compound where a Cape Cod Thanksgiving became a tradition. It started with a Thanksgiving night drive where his three sons were "not allowed to leave the car," which they still do not know why they were not allowed to get out. There was even a year that he wagered a steak dinner that two of his teenaged sons could not run to the top of the P-Town tower. To this day, they are still waiting for that steak dinner. Cape Cod was where he took his family for vacation, and it is now where his kids take their families for vacation.
Michael was a 51-year member of the Danbury Elks Club and was an active volunteer at the Orleans/Eastham Elks Club. His loves included family, Jameson (He had "a fine steady hand"), the N.Y. Giants, Hopalong Cassidy, reading history, sunsets, traveling (He was very anxious to see Mickey), cooking, partying and Cape Cod. His friends will remember him for his honesty, humor, kindness, frugality and being "such an ass." The Old Man will be remembered by his kids as a father who taught them the whole ten yards on how to be a man, how to be a father, but more importantly he taught them how to make pancakes so light they float off the plate. Poppy will be remembered by his grandchildren as the grandfather who made them pancake breakfasts, built birdhouses with them, took them fishing the first time, walked out at low tide to collect shells and hermit crabs, watched the sunset with them, took them to concerts on the green and raced to see who could get in their jammies first.
There will be an Elks Memorial Service on Sunday, January 20, 2019 at 11:30am at the Orleans/Eastham Elks, 10 McKoy Road, Eastham followed by a celebration of Michael's life. There will also be a visitation and continued celebration of Mike's life at The Brookfield Funeral Home, 786 Federal Road, Brookfield on Saturday, January 26, 2019 from 2:00 to 5:00pm.
In lieu of flowers, please consider a donation to your favorite charitable cause – a couple that Michael grew passionate about are Orleans/Eastham Elks and Dana Farber Cancer Research.
As you can see by the length of this obituary (which would drive him crazy if he knew how much this was costing him) Michael was a very special and important person who will be sadly missed by many.
Celebration of Michael's Life
2:00 pm - 5:00 pm
Saturday, January 26, 2019
Brookfield Funeral Home
786 Federal Road
Brookfield, Connecticut, United States
Share Your Memory of
"Mike"