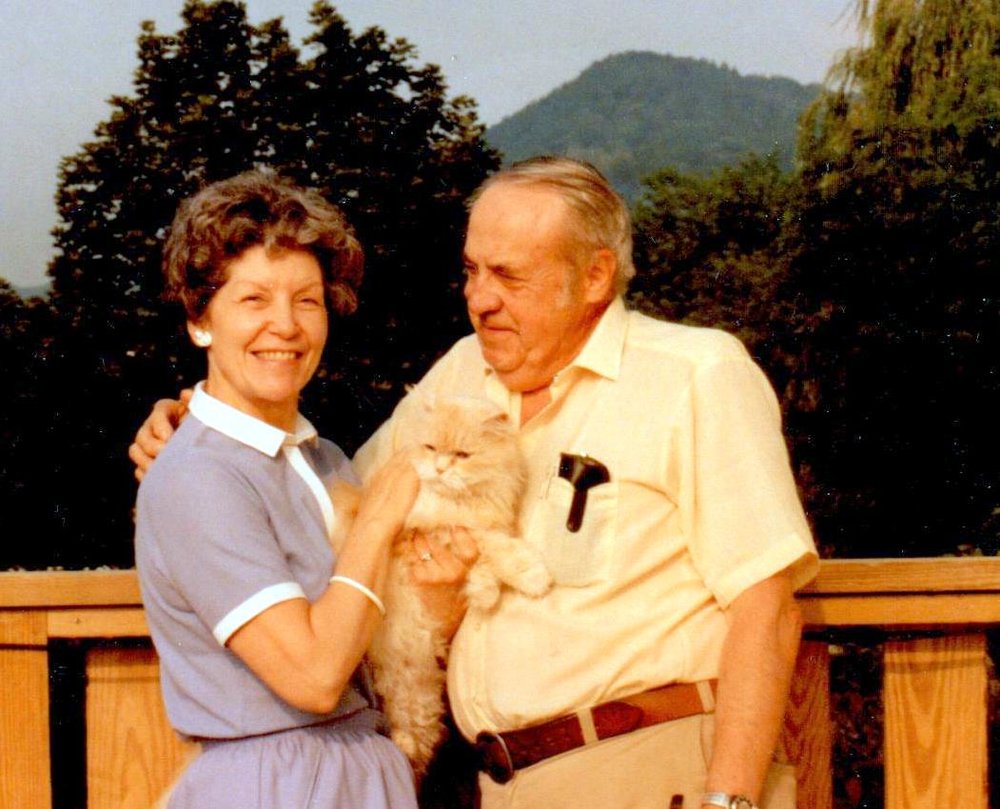 Obituary of Margaret Hummel
Bethel – Margaret Virginia (Eldredge) Hummel, 94, of Bethel, died January 18, 2019 following a long illness. Born March 17, 1924, she grew up in Cobleskill in upstate New York and had six brothers and one sister. She graduated from Cobleskill High School in 1941 and earned a B.S. degree in home economics at Cornell University in Ithaca in 1944. She worked briefly as a secretary to the Grange League Federation (later known as Agway) and then as secretary to the guidance counselor at Cobleskill High School.
In 1948 she traveled across country by bus to San Francisco, California where she worked as secretary to the San Francisco Area Council of the Boy Scouts of America for three years. In September 1950 she joined United Air Lines as a ticket sales manager and met her future husband Everett F. Hummel. They married on November 29, 1952 in San Mateo, California and transferred to the East Coast in 1953, first to Rhode Island and then to the suburbs of Boston, Massachusetts. The family had three children – Jon, Kim and Kristen – and lived briefly in Stoneham and later Reading, Massachusetts.
Aside from her role as a homemaker, Mrs. Hummel worked as a circulation assistant and later secretary to the head librarian in the Town of Reading for eight years and eventually obtained her license as a real estate broker. Following Mr. Hummel's retirement from United Air Lines, the family relocated to Cobleskill in 1973. Mrs. Hummel went to work as a secretary/bookkeeper for a men's and women's clothing store in Cobleskill for 13 years. She enhanced her retail work by taking courses in basic accounting at Cobleskill College. Through the years, Mrs. Hummel did volunteer work for the American Red Cross and Cobleskill Hospital. In more recent years, Margaret moved back and forth between upstate New York and Bethel, Connecticut, where she eventually settled for good. Most recently, she was a resident of Maplewood at Stony Hill in Bethel. She is survived by one brother: Charles Eldredge of Ohio, her three children, her three grandchildren: Joshua, Jamie and Elijah, her great granddaughter: Julianna as well as other relatives.
In lieu of flowers, donations may be made to the Northeastern New York Chapter of the American Red Cross or to the National Alzheimer's Association.
Share Your Memory of
Margaret